Thinking of installing a safety net?
Installing a safety net for the protection of your pets does not need to be hard. At Mallas y Mascotas we do it all for you, we have the best certifications for installing nets in balconies, windows, and more.
In need of a safety net for cats or dogs?
QUOTING ACCORDING TO THE MEASUREMENTS OF YOUR HOME
Our two types of protective nets for pets provide the safety and tranquility you need. Choose your favorite type of net and schedule a free technical visit today! 
DON'T HAVE A SAFETY NET FOR YOUR CAT OR DOG YET?
Look how happy and safe our furry friends look with their very own balcony nets.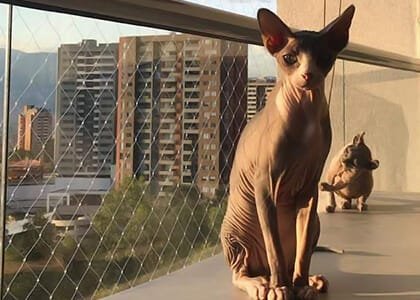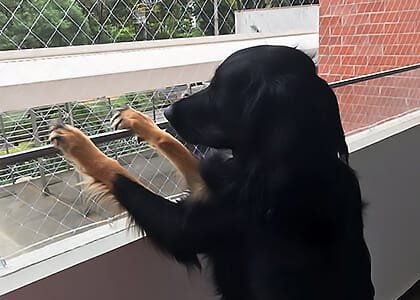 Blog and posts of interest
Visit our blog and find information regarding the care of your pets and how you can guarantee their wellbeing at home.
¿Por qué los gatos adoran las cajas de cartón?
¿Por qué los gatos adoran las cajas de cartón? Si tienes gatos es muy probable que más de una vez
Tips para hacer un rascador
Tips para hacer un rascador Los gatos no arañan objetos porque sí. Lo hacen por instinto y para marcar su
Síndrome del gato volador: cómo prevenir que tu gato se haga daño en una caída.
¿En algún momento has escuchado hablar sobre un gatito que se cayó al vacio?, esto lo conocemos como síndrome del