Thinking of installing a safety net?
Installing a safety net for the protection of your pets does not need to be hard. At Mallas y Mascotas we do it all for you, we have the best certifications for installing nets in balconies, windows, and more.
In need of a safety net for cats or dogs?
QUOTING ACCORDING TO THE MEASUREMENTS OF YOUR HOME
Our two types of protective nets for pets provide the safety and tranquility you need. Choose your favorite type of net and schedule a free technical visit today! 
DON'T HAVE A SAFETY NET FOR YOUR CAT OR DOG YET?
Look how happy and safe our furry friends look with their very own balcony nets.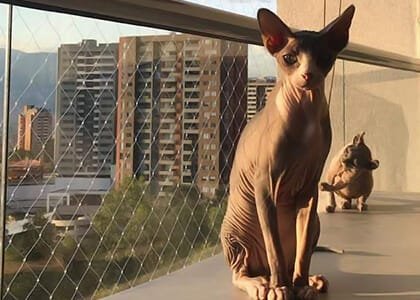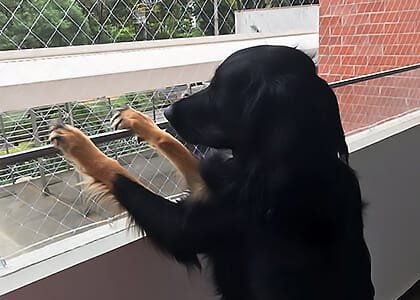 Blog and posts of interest
Visit our blog and find information regarding the care of your pets and how you can guarantee their wellbeing at home.
El cuidado de las mallas en el hogar
Mantenimiento de mallas: Cómo asegurarte de que duren más tiempo Las mascotas son una parte importante de nuestras vidas y,
Evita accidentes con tu perro usando mallas de seguridad
Mallas de seguridad para perros: Cómo proteger a tu mascota y tu hogar Probablemente en las redes sociales te hayas
¿Sabes por qué las mallas de seguridad son la mejor opción para el cuidado de tus mascotas?
¿Quieres evitar que tus mascotas se escapen o sufran accidentes? Las mallas de seguridad son la solución ideal. A la